Editor/potter Oleflemming Nielsen,
Knudsgaard,
Tim Kirkevej 30,
6980 Tim, Denmark.
Most days open for visits 11 am to 4 pm
- fell free to check at
0045 30499535
0045 40545505
or by mail:
oleflemming@yahoo.dk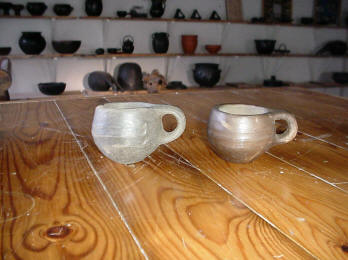 Cup found in a grave near Vedersø dated year 100
one of these is a copy - which one?
FOLLOW US PÅ FACEBOOK Group "Jydepotter"
https://www.facebook.com/groups/1727516080818265/
Last edited February 2017